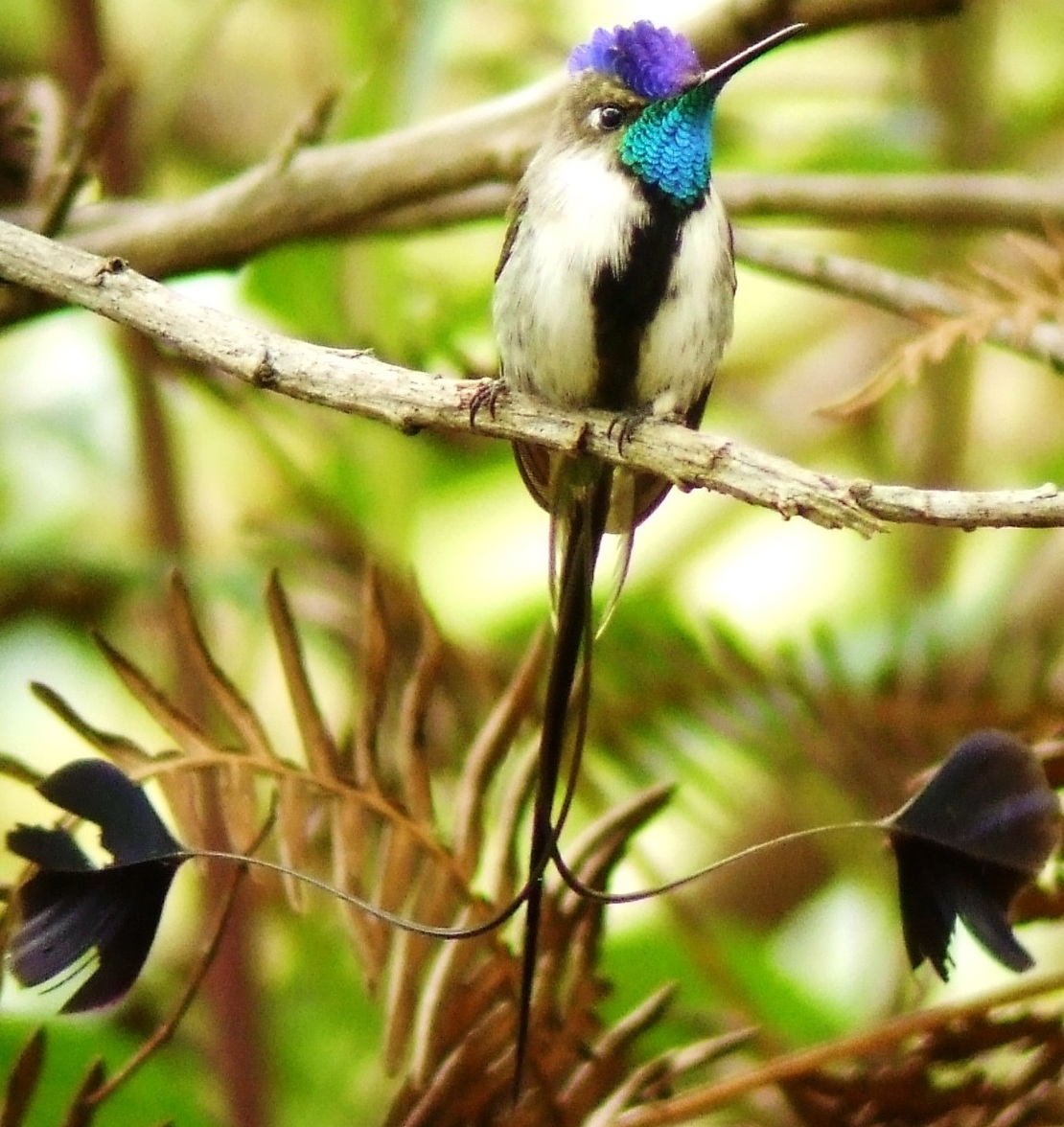 Special Offer. Enjoy 20% discount on all our scheduled and new Peru trips from now, through April and May until June 15. Check the Tour Calendar for the examples of trips you can take. More trips will be added later this week so keep coming back to the calendar. For instance there is a 9 day trip to North Peru with Marvelous Spatuletail starting in March 27, a 17 day trip to Central Peru starting on April 6 and a 2 week trip combining culture, food and birds along the Southern Circuit with Nazca lines, Colca Canyon, Lake Titicaca and of course Machu Picchu starting on April 25. There are some additional confirmed North Peru trips lined up (but not yet in the calendar). A 6 day trip of the Abra Patricia area and Marvelous Spatuletail starts on May 9 and a longer trip from Tarapoto to Chiclayo over 10-14 days (details in the next couple of days) starting on May 13.
We are keen to run a Butterfly watching trip on June 5 in the vicinity of Satipo. Of course there will be birds as well.
Let us know if you want another tour in Peru. The offer of 20% discount stands until March 31.
Write Gunnar now at kolibriexp@gmail.com immediately for more info.
Mar 15, 2013
Pelagic birding in Peru 2013. We are constantly getting more and more request for Pelagic departures this upcoming season. The scheduled trips so far run April 5, June 22, July 11 and 19, September 11 and 23; and October 20. So what about May, August and December? No problem. Let us know when you want to go and we shall schedule your date. We need minimum 5 people to run a pelagic without surcharge. Even with 3-4 people the surcharge is still manageable. Check the Pelagic page for more info. Mar 14, 2013
Keen on seeing Banded Ground-Cuckoo? Want to see 15 species of Antpittas? We shall run again our successful 3 week Antpitta twitch tour to Northern Peru and Ecuador with preliminary start on Christmas Day Dec 25. It is possible to join for a shorter period if you like. The trip is also very good for birders enjoying hummingbirds, since many of the lodges we visit have hummingbird feeders. Read the blogpost on Birdingblogs about the Banded Ground-Cuckoo discovery in Ecaudor. (Nov 10, 2012).
Two fantastic trips coming up in SE Peru. Our classic short Manu road July 24-30 and Birding on Rio Piedras for a full week Aug 4-10 - now we the restored Tipishca Lodge featuring Humaita Antbird and Violaceous Quail-Dove. (July 5, 2012)
On behalf of Doug Mauro, I have put together a 10 day butterfly watching tour to Satipo area in Peru. We shall visit Rio Shima (lowlands) and Satipo road. The trip starts with a comfortable sleeper nightbus to Satipo on June 2. Maybe you know someone who is keen to join? Two people booked so far. (Dec 30, 2011).
Steve Huggins is doing a short Budget North Peru trip with start on April 11, 2012 featuring Marvelous Spatuletail, Peruvian Plantcutter, White-winged Guan, Ochre-fronted Antpitta, Marañon Crescentchest, Long-whiskered Owlet and many others. Maybe you want to join him. You could do a pre-trip to Central Peru over Easter prior to North Peru. This trip has special price for young birders. (Dec 23, 2011)
Culture and Birds. Can you do both? Yes you can combine Machu Picchu with Marvellous Spatuletail. Kolibrioffers two itineraries in May, 2012. Both confirmed. Southern Circuit and North Peru culture and birds. Where they overlap they can be merged into a trip that starts on May 12 and runs to June 7. Dec 16, 2011
Ber van Perlo is coming to Peru in April to do a 8 day trip to Carpish and Junin. The trip is open for more participants. Either do only Carpish or combine Carpish with Satipo road on a 17 day trip. It is now possible to visit Carpish without camping and on the longer trip there is only one night of camping. Dec 14, 2011.
New confirmed tour uploaded. Marvelous Spatuletail Display Tour between January 14-22, 2012. This is a great tour if you are interested in Hummingbird photography. (Posted Sep 1, 2011.)
April 29, 2011. Are you going to the Neotropical Ornithological Congress in Cuzco? Looking for a short birding tour to Manu road? We organize two tours. One before NOC and one afterwards - each 7 days. Let us know if you want a more extensive program or shorter excursions. Expert guides available.
April 27, 2011. Does your non-birding spouse want to go to Peru to see the archeological sites - and you want to see the birds? Take him/her on this trip. The perfect combination! Southern Circuit - birds and culture. Fixed 13 day departure August 13. Combine it with a 5 day Rainforest trip to the Amazon afterwards.
April 26, 2011. Last minute Birding Peru offer! North Peru Budget 8 days with start May 11 only $1240 per person. Young birders up to 25 years old pay only $695. Spread the word!
April 26, 2011. Last minute Birding Peru offer!Carpish and Satipo road 8 days with start May 1 only $1000 per person. Young birders up to 25 years old pay only $695. Spread the word!