Hi and thanks for the visit. If you're new here you may want to subscribe to my blog via email..
Escape the Winter.  Take a trip to Peru.
Winter has its grip in the Northern Hemisphere. Birds are scarce. Wouldn't it be nice to get away. Warmer climate and more birds.  Right now flights to Peru are cheap. Check Kayak.com for good deals.  Additionally, we give 20% discount if you travel with us for more that 7 days in Peru. The final price will be reasonable even for small parties of only 2 people.  The offer is valid until March  14.
(Train or air fares will be subtracted from the total price prior to calculation of 20% discount).
Some tips.
First check the calendar if there are any trips uploaded that already has other participants. They would be listed as CONFIRMED. This means such tour would be less expensive as more people are added. If you don't find any tour that interest you here are a few suggestions from North to South. Do feel free to send me an email (kolibriexp@gmail.com) to enquire if there are other departures in the pipeline. It may just be that those are not uploaded to the calendar yet.
A unique new tour that will give 5 days of Pelagics in Peru from three different ports.  A must for the pelagic lover.  Scheduled departure on Jan 27.
We have made some adjustments in the Tumbes trip. This is an excellent birding area  with many Tumbesian endemics. A fantastic experience as we hike through the Cerro Amotape National Park in the peak of season when the birds are active.  Scheduled departure on Feb 3.
Not only will we try to Marvelous Spatuletail and Long-whiskered Owlet on this trip, but also the enigmatic Orange-throated Tanager and White-masked Antbird. Scheduled departure suggested for Feb 9. If you want to do a very extensive North Peru trip you may connect this tour with the Barbet Extension and Tarapoto to Cajamarca over 3.5 weeks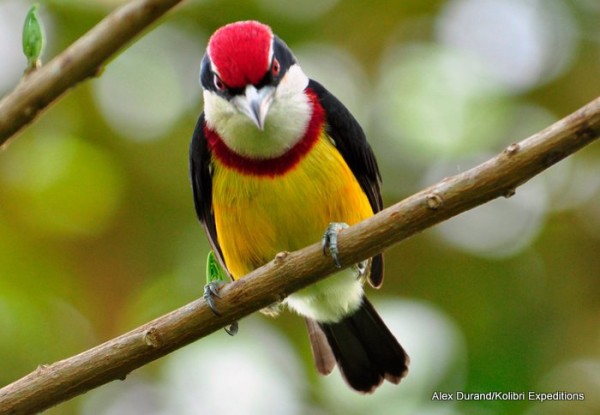 This is a new tour. The recently described Scarlet-banded Barbet was previously out of range for most birders as it involved a long arduous trip and a incredibly tough hike.  Now one can drive to a site to see the Barbet. OK, the road is very poor – and at times it may even be inaccessible with the 4 WD we rent, but allowing 4 days, should get you there and back from Tarapoto. Departures on Feb 24 and March 23.
Many tours to Northern Peru that are longer than 8 days also include the section of Leimebamba to Cajamarca.  We have chosen to do that as an extension. It gives a number of additional endemics such as Koepcke's Screech-Owl, Peruvian Treehunter, Buff-bridled and Gray-winged Inca-Finches, Yellow-faced Parrotlet, Peruvian Pigeon and Marañon Thrush. The length of the extension can be 4, 5, 6 or 9 days (or even 15 days with a trekking option in Leimebamba). Longer programs give additional time to visit more sites between on the Moyobamba-Rioja-Abra Patricia-Pomacochas stretch. The scheduled trip on Feb 28 is for 6 days, but if you want to do this trip we'll accustom it to your needs.
North Peru 8 days in comfort with Chaparri.
We use a couple of lodges on this route to Tarapoto which are all very good for bird photography. Maybe you have heard of Chaparri Lodge, Puerto Pumas in Pomacocha, the Owlet Lodge at Abra Patricia and Wakanqui near Moyobamba. The lodging is often very good on this trip.  Scheduled departure on March 6, although we can run it any time.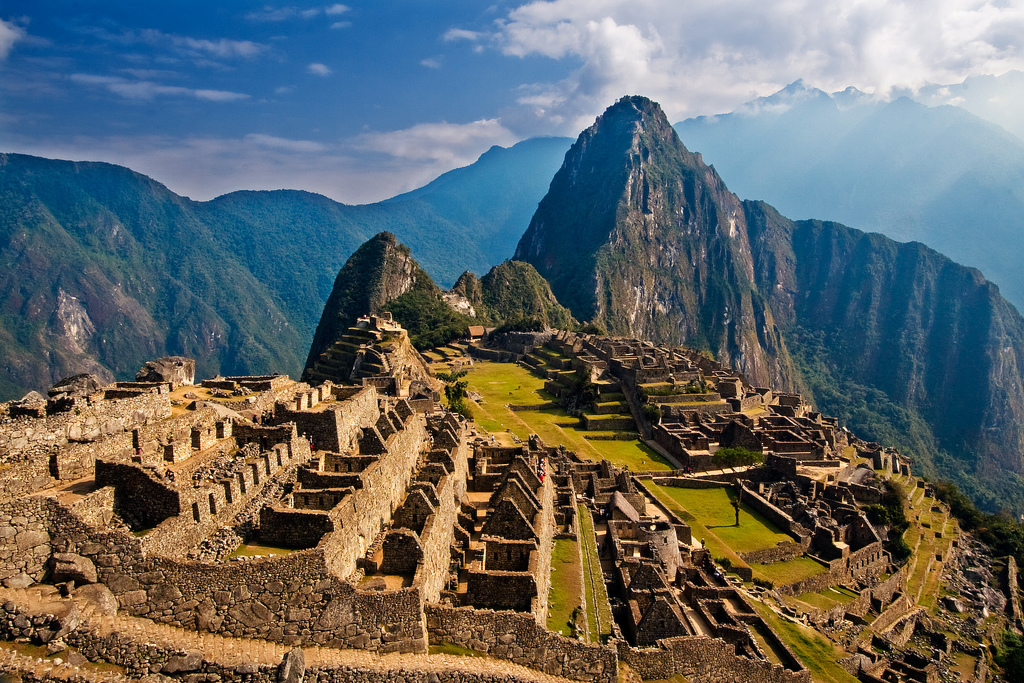 I bet of your non birding friends will have something completely different in mind when you say that you are going to go to Peru. They will think of Machu Picchu, Titicaca Lake, the Nazca Lines and perhaps somewhat bird related the amazing Condors at Colca Canyon. Here is the good news. Your friends can join you on this combo birding trip, which visits all these sites and also allows for some top quality birdwatching. How about that?
We have tentatively set a date for February 19, but you can of course choose any dates between January and March 15 to commence your trip with a discount.
Special offers March 15-April 14
If you can't travel between now and March 15 and rather would travel between March 15-April 14, there may still be an option for an inexpensive trip. But there is a catch!  Be sure to check this blog tomorrow, and I will reveal how you can bird in Peru at sensationally low prices in March-April.
Subscribe to this blog by email not to miss the next posts.
And if you want to take a birding or nature tour with us, you should of course check out the Kolibri Expeditions webpage or you could send me an email (kolibriexp@gmail.com).
 Photo Credits. Snow covered Car Leslie Jones. Boston-Public-Library (Creative Commons), Machu Picchu Pedro Szekely – Flickr (Creative Commons), Scarlet-banded Barbet (Alex Durand), Orange-throated Tanager (Megan Perkins) and Galapagos Petrel (Gunnar Engblom).